Biography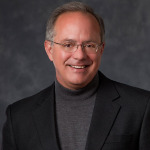 Victor Acquista, M.D. has become an award-winning international author and speaker following careers as a primary-care physician and medical executive. He completed a fellowship in Preventive Medicine and has extensive experience in long-term care. He previously authored a syndicated health and wellness column, and he is a featured contributor and columnist for Bizcatalyst 360.
His nonfiction and his workshops focus on personal growth and transformation, especially as pertains to health and wellbeing. His fiction includes social messaging intended to get the reader engaged in thought-provoking themes. He is an advisory board member for the Southwest Florida Blue Zones Project, which is focused on living longer, healthier lives. Dr. Acquista is also involved in Live and Let Live, a global peace initiative.
You can learn more about Dr. Acquista at his author website: Writing to Raise Consciousness
Books are available for purchase through most major retailers and here: Amazon Author Page
"Be filled with love…let it overflow.
You are a fountainhead of love…do nothing to restrain this, to hold it back. Do not try and parcel out your love.
Can you contain the air?…the oceans? Why would you want to try?
So let it be with your love—at all times, under all circumstances, love with the fullness of your being, because that's who you are in the essence of your being, a creature of love. You are happiest when you are the most loving because at those moments you give expression to your being…Express yourself more fully!"